(本文刊发于《中国经济周刊》2019年第2期)
CEW Editorial
P03| Real estate "according to city" policies still need to adhere to the bottom line
Exclusives
P14| Heating: Is household metering really difficult?
P26| Why did Xi Jinping choose this place for his first visit in 2019?
P28| Alienation Education: Acquiring knowledge depends on "Huangzhuang"
P34| The Shady Deal Of Tianjin Relationships Behind Quan Jian
P40| The Debt dispute between Yiwu Businessmen and Guangsha
P44| Zhao Zhengyong's secret story
People
P48| Yu Min: The most important inventor of hydrogen bomb configuration
P54| Dong Mingzhu's re-election: "I want to retire now"
Pictures
P56| 5G Year, beginning with CES in 2019
Macro&Policy
P60| A nervous tenant, an anxious landlord
P63| How much tax cuts will be made in 2019?
P66| Collective-operated construction land is allowed to directly enter the market
Finance&Capital
P69| Will ST Changyou be re-listed the first share?
P72| The first stock to delist in 2019? * ST Huaze has lost 4 years and has no hope of shelling
Industry&Company
P74| Sun Hongbin's "Battle of the Beast"
P77| How to grow from village-run small factory to "Top 500 in China"
P80| 81-year-old Yin Mingshan's Difficult Self-rescue
P82| The destination of Shengmu in China
P84| Tesla's "Chinese Dream"
Region&City
P87| Is Hunan's bail-out action more ambitious than insufficient?
P90| First-and second-tier cities cut interest rates, third-and fourth-tier cities how to loosen the property market?
P94| Farewell, Laiwu
P96| Henan Tongxu solves the persistent diseases of urban management
International
P98| A divorce spawned two billionaires
Opinions
P100| The government faces the small private banks: It Needs to Live and Support
P102| Don't ignore new energy because of low oil prices
Column
P104| Two Achievements Forced by ZTE Incident
P105| Improving policy synergy is the key to solving current economic problems
P108| How to make domestic video games enjoyable and enjoyable
Services
P110| Promoters of Zhongguancun's Rise
---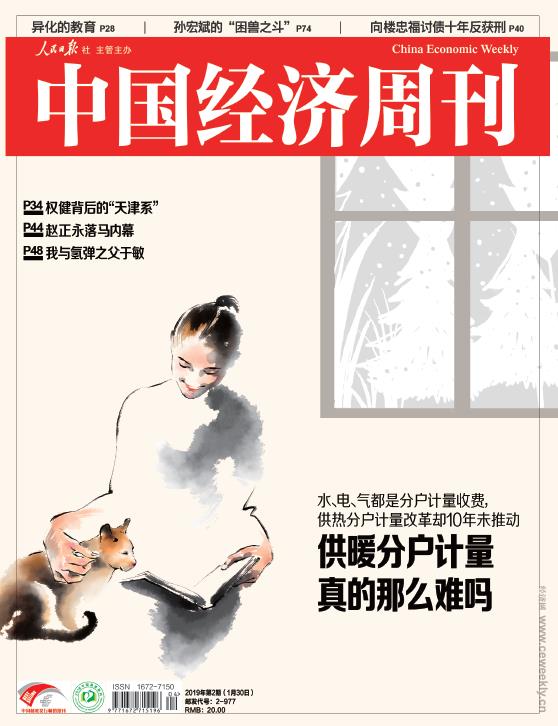 2019年第2期《中国经济周刊》封面